"Winthrop is a Fine Town, My Town"
That simple lyric penned by former Winthrop music teacher, Elaine Beaver Brophy,
sums up why so many poeple, raised in Winthrop, stay in Winthrop.
Residents call this picturesque seaside community...

"...the best kept secret on the North Shore"
Gracious Victorian homes nestled on hillsides, or lining beachfront views, share the land with state of the art condo and apartment living. A short walk from anywhere in town leads to a beautiful beach, seaside park or yacht club. A gorgeous 2.6 mile ocean side walking/biking trail is a popular town attraction. It is a quick drive, train ride or ferry to downtown Boston. Whether using public transportation (by land or water) or driving to the city, Winthrop residents can boast one of the shortest north shore commutes available.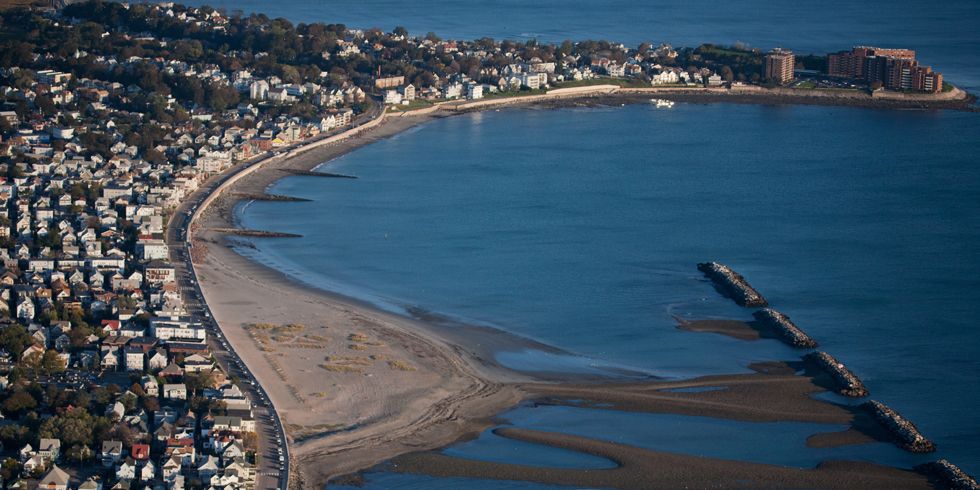 Families are welcome in Winthrop. It has three new schools and enjoys a very respectable academic reputation in addition to robust sports and drama programs. Winthrop is known for its community involvement, particularly in the form of an organization called "Viking Pride". Its parks and recreation program is the envy of the area, providing high quality, supervised activities for children of all ages. Several well-established day care facilities offer a variety of services and programs. There are also private music, dance and drama schools, right in town. Winthrop's families have many options for creative and athletic activities.

This small jewel also hosts several fine restaurants. Whether one is in the mood for Italian, Asian, Mid Eastern, or Mexican, there are excellent choices. In addition, it's easy to get chores and business done without ever leaving town. Fine doctors, dentists, exercise facilities as well as local contractors keep this small town buzzing. Because so many small business owners choose to live and work in their home town, Winthrop can offer almost any service one needs, quickly and efficiently.